How to Write a White Paper?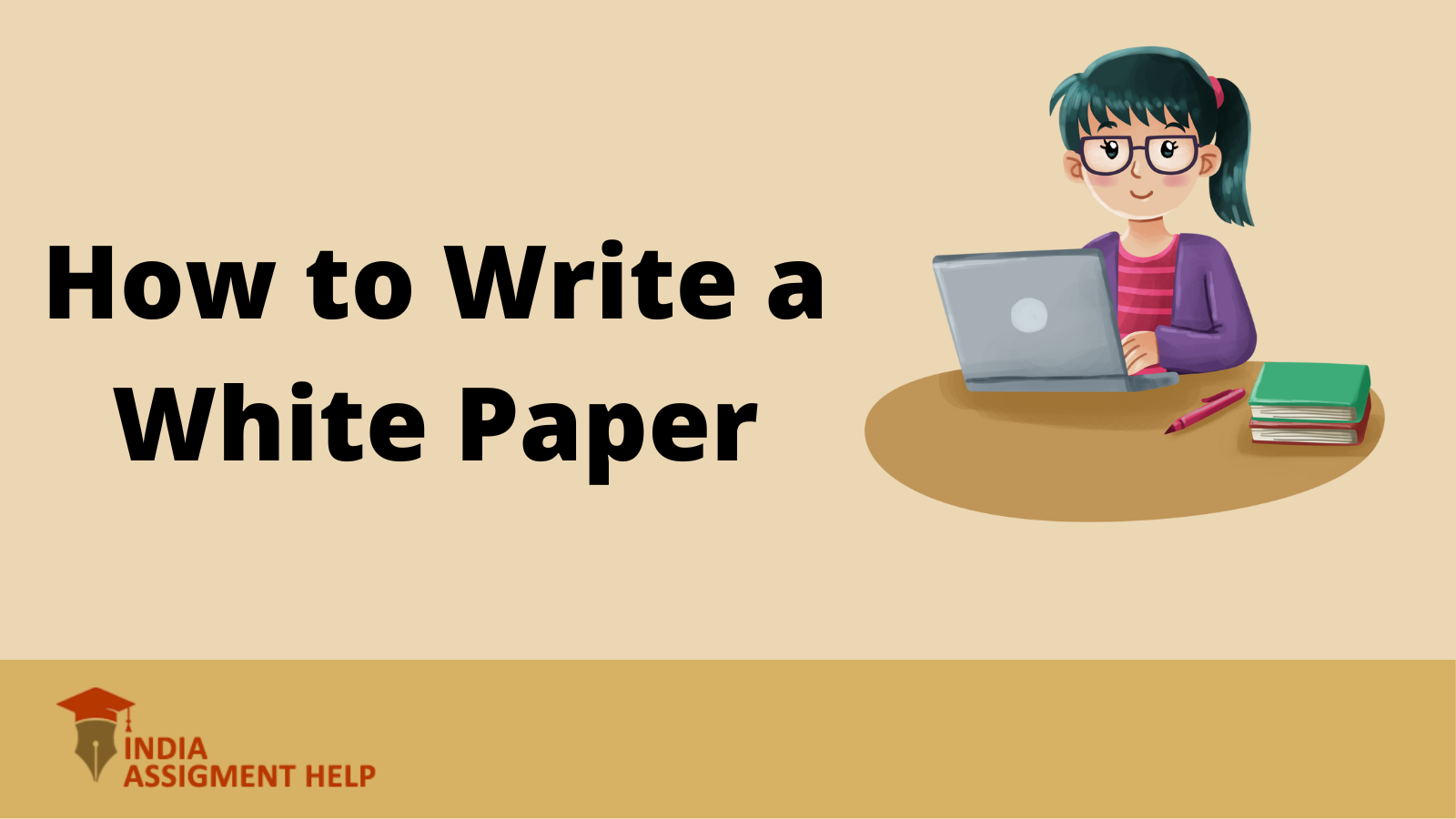 Writing is a challenge to many, regardless of the level you achieve. Research-oriented writing is one of the toughest forms of writing. Many of you will think, doesn't every form of writing require researching? Yes, it does. But, white paper writing, on the other hand, does require some intense research.
The phrase "white paper" was coined by the British government, and the first popular example is Churchill's White Paper of 1922. The first such document was written by Gertrude Bell - a British adventurer and statesman. - Wikipedia
It is a document that addresses some issues that may prevail in a democracy or a company. You may also call it a manual or guide report for the issue. The origin of the term white paper is very random. The government documents are often sorted in colour to distinguish them as per urgency, and a sheet white in colour is designated for the public to access.
Hence, the term white paper came to be. Company officials write white papers elaborating on the solutions to the issues in the industry. Such a document must be written after researching all the facts and issues. The writer may present it by sticking it to the industry lexicons, yet branding a product is not intended.
What Is White Paper?
The concept of a whitepaper differs widely by industry, which can be perplexing for marketers who want to write one for their company. A legal document describing and endorsing a particular negotiated settlement is the traditional definition derived from diplomacy. White paper writing strictly abides by industry standards.
Such a document outlines the concept behind an innovation edition in the context of technology. Perhaps a business whitepaper can be tailored to a range of purposes and demographics, with some focusing more on products than others. Even though it is formatted similarly to an e-book, the two are authored in very different ways.
Marketers write whitepapers to inform their readers about a specific topic or clarify and advertise a specific methodology. It is similar to a problem-solving manual for advanced students. Generally, Whitepapers demand an email id for access, making them ideal for gathering leads.
Did you know that in the 19th Century, the white papers were called blue papers? It was due to the blue cover of the report sheet file. British officials developed such documents to initiate/regulate discussion in Parliament.
Writing blog articles and e-books might take anything from a few hours or days, but writing and polishing a solid whitepaper can require anywhere from a few days straight to a few months. Whitepapers and e-books are less showy, have a more sombre tone, and are more properly researched.
Writing a research paper is a challenging task. You can get stuck right from the start. Researching may drive you to a different approach than the one you started with; it is common. You may seek research paper writing services help. Our experts are apt to guide you through all the steps for such composition. Enrol today!
Why Write a White Paper?
Its main aim is to demonstrate the knowledge and competence a business or individual has in their particular field. Its purpose is to convince readers that certain answers to a problem are the best by thoroughly analysing the available data and facts. The amount of skill demonstrated may undoubtedly have favourable indirect impacts on a company.
The purpose of writing white papers is to publish them for a readership that is not affiliated with the business. Viewers may be interested in the issue or keen to know more about the industry before making a purchase. Therefore, a white paper attempts to give trusted knowledge, experience, and direction through reliable research and rationale.
A white paper shouldn't expressly promote, advertise, or advocate a good or service. Additionally, it shows readers that the author (or business) behind the white paper is a reputable authority on the subject. Research papers, like textbooks, claim to be substantially distinct from whitepapers.
On the other hand, many research articles are long enough to be bundled as whitepapers. The term 'white paper' may not necessarily be in the title. A few audiences seek an authoritative indicator to distinguish such documents. At the same time, others may lose interest in reading forth due to such a term in the title. Always support what your readers would like.
Whitepapers still are important and will continue to be so in the foreseeable future. In fact, with technologies like voice search and machine learning growing more ubiquitous, whitepapers will very certainly become the brainer standard for producing quality web material. - LinkedIn
In the end, business blogs may serve a similar purpose as white papers: to convince the public of a remedy based on professional argument and analysis. The study standards for a blog, on the other hand, are substantially lower than those for a white paper. A relevant industrial blog, on the other hand, must be both corporate and scholarly. As a result, although a blog can be published freely, a white paper must have a formal tone.
What Is the Correct Structure for Writing a White Paper?
Now, you might be curious regarding the format of such a document. Let's learn about that. White papers often adhere to a particular document format. The subject sequence may appear similar to that of other corporate records, yet there is one interesting distinction: the conclusion that comes at the end of a white paper.
The key thesis of corporate conversations, like technical papers or propositions, is placed at the document's opening. This arrangement is based on the audience's wishes and preferred method of getting knowledge. The viewer's path and expectations vary for a white paper and a corporate report. The important findings are listed below in such document formats.
Make preparations to write a lengthy piece if you're writing a white paper. It might be more than 25 pages based on your sector. But, it is unlikely to be of such length in a classroom context. Meet their length guidelines when your professor wants you to prepare a white paper. Try to write at least five pages.
Fun fact: White papers are also used as technical reports that aim to elaborate on a product offering or a new invention.
The writing is more intellectual in character than certain business paperwork that is easily readable and understandable. The paragraphs will be rich and complicated - offering facts, proof, and information. You have to thoroughly explain and analyse all the researched data with correct pieces of evidence.
Working through a white paper will require you to go through the various stages of researching, drafting, compiling your research papers, etc. It can get overwhelming to do all of it; get research paper writing services to get free resources and affordable live guided sessions. Our experts can help you throughout the process of compiling your research paper. Enroll today!