How to Write an Assignment for A University Sample?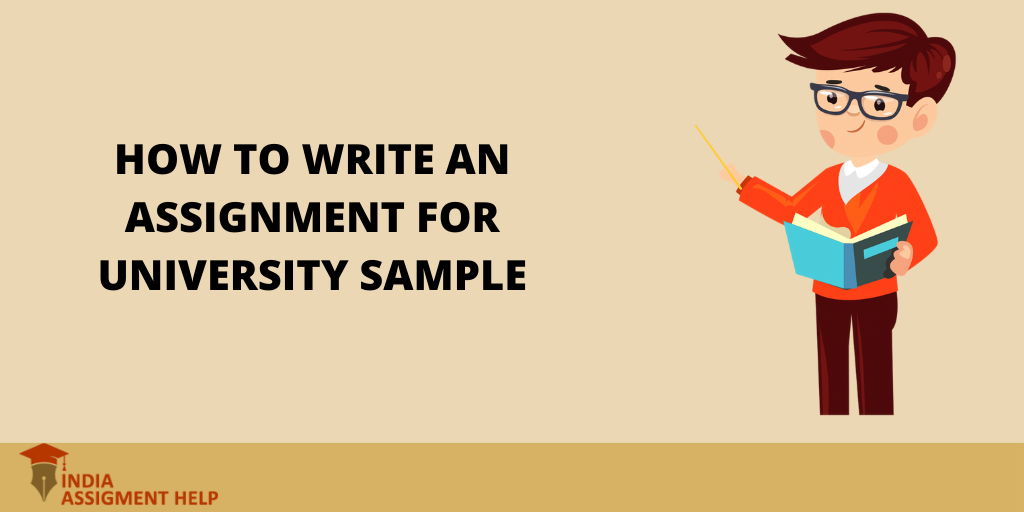 If you're the kind of person who gets immediate flashbacks of spending long, unended hours before the submission of your university assignment, then DON'T PANIC. We have covered it all for you and are here to give you the answers to how to write an assignment for a university. All through the last few years, we have been known to impart the best assignment writing services to students all over the world.
India Assignment Help (IAH) is a one-stop destination for students to quench their thirst for knowledge and equip them with all the answers that they need on their assignments. From easy assignment writing tips to equipping them with reliable samples, you will get everything from us.
In this blog, our experts will talk more about how to write an assignment for a university and discuss one of our most recent samples with you to give a clear picture of how we work on these assignments. This way we have become the leading assignment providers in the lives of students. So, let's start.
Facing Issues In Writing A University Assignment? These 8 Tips Will Help You Complete It Quickly!
Over the years, our assignment help experts have taken each of the assignments seriously and meticulously handled each of the queries of students. Not just have we handled a wide range of assignments in multiple subjects, but we have also maintained a large repository of samples for their reference purpose.
We have tried our best to rescue students from all their assignment-related queries with these easy tips. Follow them while writing your assignments, and definitely, you will not face any issues in this task.
1. Be an Avid Reader
Each of your assignments will have a fixed reading list; it is given for a definite purpose. Students who are avid readers tend to go through the readings that are mentioned in the list to understand the texts properly. This way, you will be able to conduct extensive research on the topic that you will write your assignment on.
If you spend some extra time reading the background of the assignment, then the quality of your work would get enhanced.
2. Be Clear On The Deadline
For each of the assignments that you get, there is a fixed deadline for it. If you miss the deadline, then it does not matter whether you have even prepared a high-quality assignment. If you do it within the given deadline, then it adds as a bonus to your work. So, try and complete the work without missing the date of submission and get a step closer to your dream grades.
3. Plan Your Time Well
If you somehow try to break the time into small sections and allot work for each of those sections, then you will be able to complete them effectively. When the entire work is divided into small manageable chunks, it will be possible for you to think separately for each of those parts.
Also, our assignment help experts suggest maintaining a buffer time between the deadlines so that you keep the momentum going.
4. Plan The Structure Of Your Assignment
Before you begin writing your assignment, make sure to create a basic structure of the assignment. This has to be as brief as possible. Just mention the points that you will include in the introduction, the main points, and the points that you will include in the conclusion. This blueprint should be enough for you to complete writing the assignment on time and secure stellar grades in them.
5. Focus On The Introduction
There is a great importance of introductions in every assignment. This is why it is often known as the hook of the assignment. In this, be sure to include a key argument, some specific context, and all the questions that will be addressed in the work. This way, it will be easier for you to answer them. So, make sure that you focus on the introduction and make it as engaging as possible.
6. Getting Over Writer's Block
Struggling to write? We agree that there is nothing more irritating than putting the assignment aside and staring at the ceiling when you get bored of the assignment. Fortunately, there are a variety of ways that you can use to divert your mind and escape from the monotony of the assignment. For instance, listening to music, or taking a short break to enjoy the vivacity of nature.
7. Use Your 'Own' Voice In Your Assignment
It is true that each of the universities would have its own, unique style of writing. However, it also becomes important for you to develop your own writing style that demonstrates your interests and opinions. For an academic assignment, it is always advisable to go with a professional and formal style of writing. Make sure you do not incorporate any slang, short forms, or abusive languages in your assignment.
8. Make Sure You Answer The Question That Has Been Asked In The Assignment
Once you are through reading the first draft of the assignment, underline the points that are relevant to the question that has been asked in the assignment. Use them in the final draft as well and eliminate the rest of the points from it. It is quite easy to drift away off the tangent when you have so many irrelevant points with you.
With these easy tips, you will surely get top-notch grades in your work. Our assignment help experts have tried these tips and this is how we have succeeded every time students have come to us for guidance. We are available all throughout the day and night via live one-on-one sessions. So, you can reach out to us whenever you want our guidance. Just fill up the order now form and we will get back to you immediately with all the solutions delivered right at your doorstep.